20 October 2012
by Bob Sakayama
Several years ago, Google's Webmaster Tools used to be THE place to go for information on links to your site. If you had a million links to your site, then you could download all of them from WMT. Then in late June 2010, all that changed when Google withdrew the complete set of links and replaced it with a 'sample' of your links. In some cases that 'sample' was a little as 5% of the total link number previously available. If you're trying to discover the links that are triggering a Google penalty, this change basically made you blind. I complained about this in forums, directly to Matt Cutts and tried to get traction with the most visible seo agencies, only to be completely ignored.
http://www.re1y.com/google-sample-links.html
So for discovery and forensic work, we were forced to use outside tools. Fortunately, alternatives to WMT do exist, and we were able to use these tools to help discover and remove links on penalized sites. This became the standard procedure for us until August 2012, when we started seeing responses to reconsideration requests for sites that had already taken down large numbers of unnatural links, but still had enough to penalize their ranks. In an effort to help these sites, Google started messaging not only how to find your problem links by using data in WMT, but also started including 'example bad links' in their responses to reconsideration requests. We noticed two changes here. One was to the data in WMT - although still using only a sample of your total links, the link data was much more inclusive. The second was that the example links were sometimes not in the data from external tools, but were present in the WMT data. These 2 changes forced us back to WMT for link data.
The new 'transparency' of Google began much earlier - in 2009, we started seeing warnings of doorway pages and unnatural links coming into WMT. These warnings were ALWAYS followed by a Google penalty, usually within 3 weeks of the warning, if not before. As the enforcement update Penguin was implemented, we observed a new evil unleashed as a consequence of harming sites with garbage in their link profiles. Because Google could not tell who posted those large numbers of garbage links, they opened the door to negative seo, and we started seeing sites with high ranks being attacked by the same strategy formally used to push rank - automated posting of thousands of links, but now aimed at competitor sites to harm their ranks. Visit negativeseo.me for an example of the business model.
http://www.re1y.com/negative-seo.html
Note that the above post is dated 21 April 2012, just as Penguin was getting underway, and as more and more seos and site owners started to recognize the reality of negative seo. Still Google and its mouthpieces continued to downplay the reality of negative seo. As this story gained traction, Google ramped up its efforts to force sites to clean their link profiles, and on 21 July, they sent a whopping number of unnatural link warnings to sites that had previously escaped harm. This freaked everyone out, and forced Cutts to come out and downplay the warnings:
https://plus.google.com/+MattCutts/posts/gik49G9c5LU
Then an amazing thing happened. Many of the experiments attempting to trigger rank loss using negative seo were confirmed. Rand Fishkin's challenge to negative seo his site, seomoz.com, resulted in an unnatural links warning. And Google hinted that a link disavow tool, for which we have been advocating for years, was in the works.
http://www.re1y.com/blog/google-may-be-quietly-acknowledging-negative-seo-blog.html
But I think the most important takeaway from all this is that the sites that were sent the latest warning were never harmed. I suspected that this was because the seo experiments proved that negative seo was possible, and that harming the recipients of the latest warning would mean that Google would be harming innocent sites, and they knew it.
That brings us to the events late this summer when we observed link data in WMT becoming more robust, and when Google started messaging us in how to find our bad links there. While these more positive events were playing out, Matt Cutts abruptly went from 'don't panic' at the unnatural links warning, to saying publically that the coming Penguin updates would be "jaring and jolting" (search it), suggesting "You don't want the next Penguin update..." These are warnings suggesting that the hammer, which seemed to have been suspended for a while, was now about to come down hard on sites that have not cleaned up their link profiles.
http://www.seroundtable.com/google-penguin-warning-15577.html
Remember, all this occurred AFTER many sites got a warning that was never followed up with rank loss.
When Google started making their link data in WMT more robust, I predicted it was to prepare
-1- for the launch of the disavow tool
and/or
-2- to rationalize a strategy to more harshly penalize sites with unnatural links that were warned
on or after 21 July 2012
The disavow tool was finally released last week. It is very simple and only requires us to submit a text file of links. So the tool is not directly related to the new data, although that data is helpful to find the links that might trigger rank loss.
But the fact that Google has still not acted on the warnings of 21 July and later should be of concern to anyone who received that warning, especially given the latest comments concerning future Penguin updates.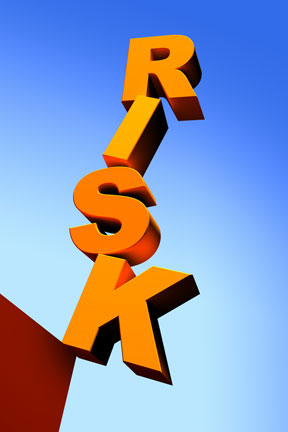 One reason for concern is that there is ALWAYS an agenda behind Google's actions. To some extent, Google was humiliated by the seo community for sending out warnings that were never acted upon, and not acting on those warnings flies in the face of their enforcement agenda. I'm certain that Google does not really want us to ignore those warnings and I suspect that future updates of Penguin will set the record straight.
I'm aware that I'm likely to be accused of fear mongering here. Paranoia is actually warranted sometimes, and if your business relies on the search, then perhaps it's in your interest to consider Google's real agenda regarding those original warnings, considered by many to be empty threats. But now there's more link data available, along with a long overdue disavow tool. And now that there are ways to cleanse our link profiles, the rationale is in place for a much harsher response to sites that ignored the unnatural link warning.
I seriously doubt that the warning, even if not acted on, was a mistake. It is very likely that sites that received that notice really do have issues with their link profile. We're recommending that any site that received the unnatural links warning take advantage of the new disavow tool and link data to clean up their profile pre-emptively. This is probably a good idea no matter what Google does. I see risk in sitting on your hands.